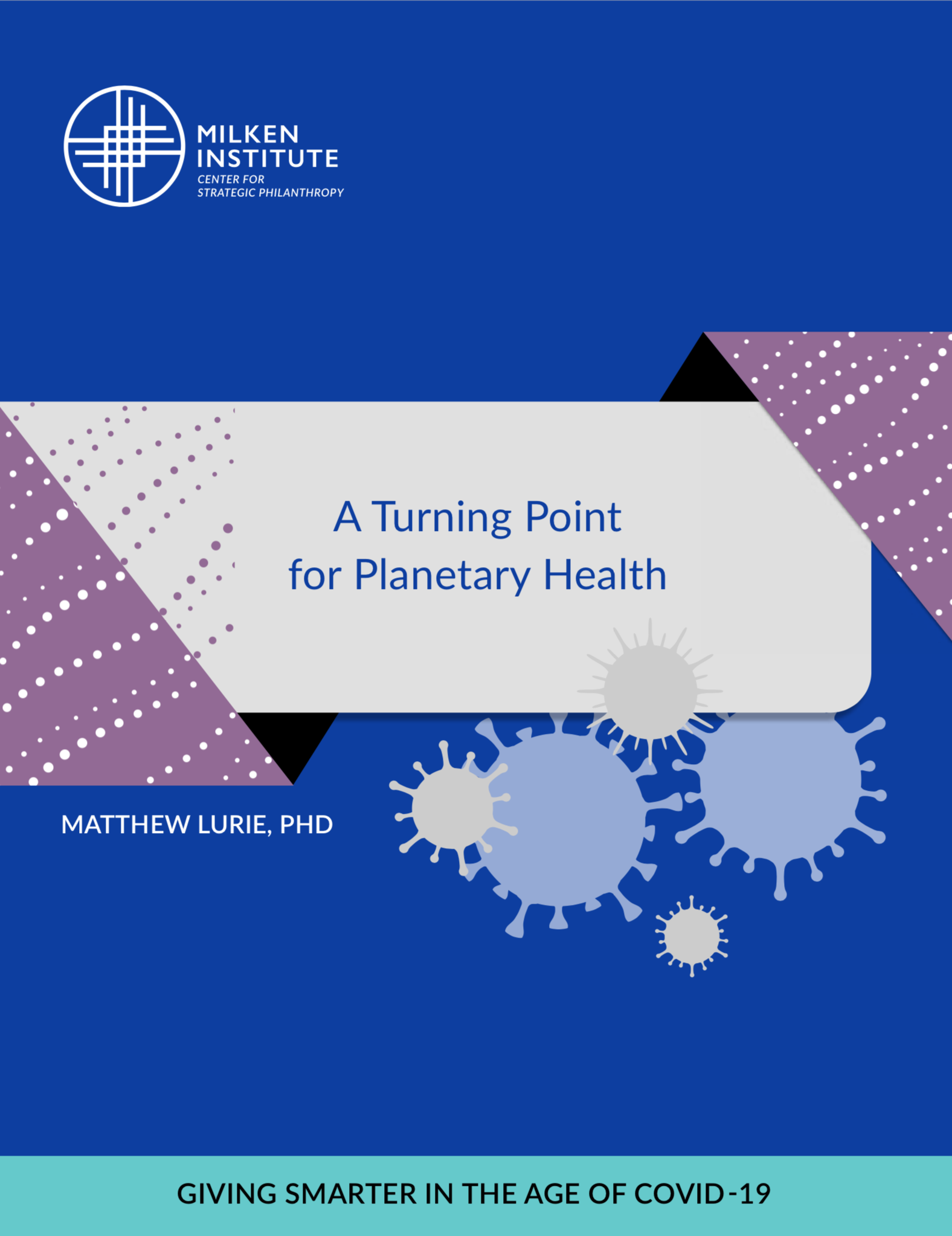 History has shown that governments tend to deprioritize environmental commitments during times of financial and public crises as they work to mitigate immediate needs—and the age of COVID-19 has been no different. Even though human interaction with wildlife is believed to be the cause of the pandemic, the focus on COVID's fallout has deprioritized the importance of reversing the damage humans have done to the planet.
COVID has had a multifaceted and detrimental effect on environmental conservation. Not only has funding been diverted to deal with the pandemic, conservation-oriented organizations are operating with minimal staff or have closed entirely. People whose daily work it is to advance environmental science and protect the land and water have become ill or have been forced to stay home because of travel restrictions. Plastic use is at an all-time high.
The good news is that there is an unprecedented opportunity for philanthropy to recharge the effort to protect the planet. This Giving Smarter Guide examines the state of environmental philanthropy, and provides an overview of potential strategic starting points for philanthropy and impact capital to play a role in saving the planet. In addition to offering recommendations specific to the COVID-19 response, the Center for Strategic Philanthropy also asks the questions that philanthropists should consider at the start of their journey into the field of conservation philanthropy.