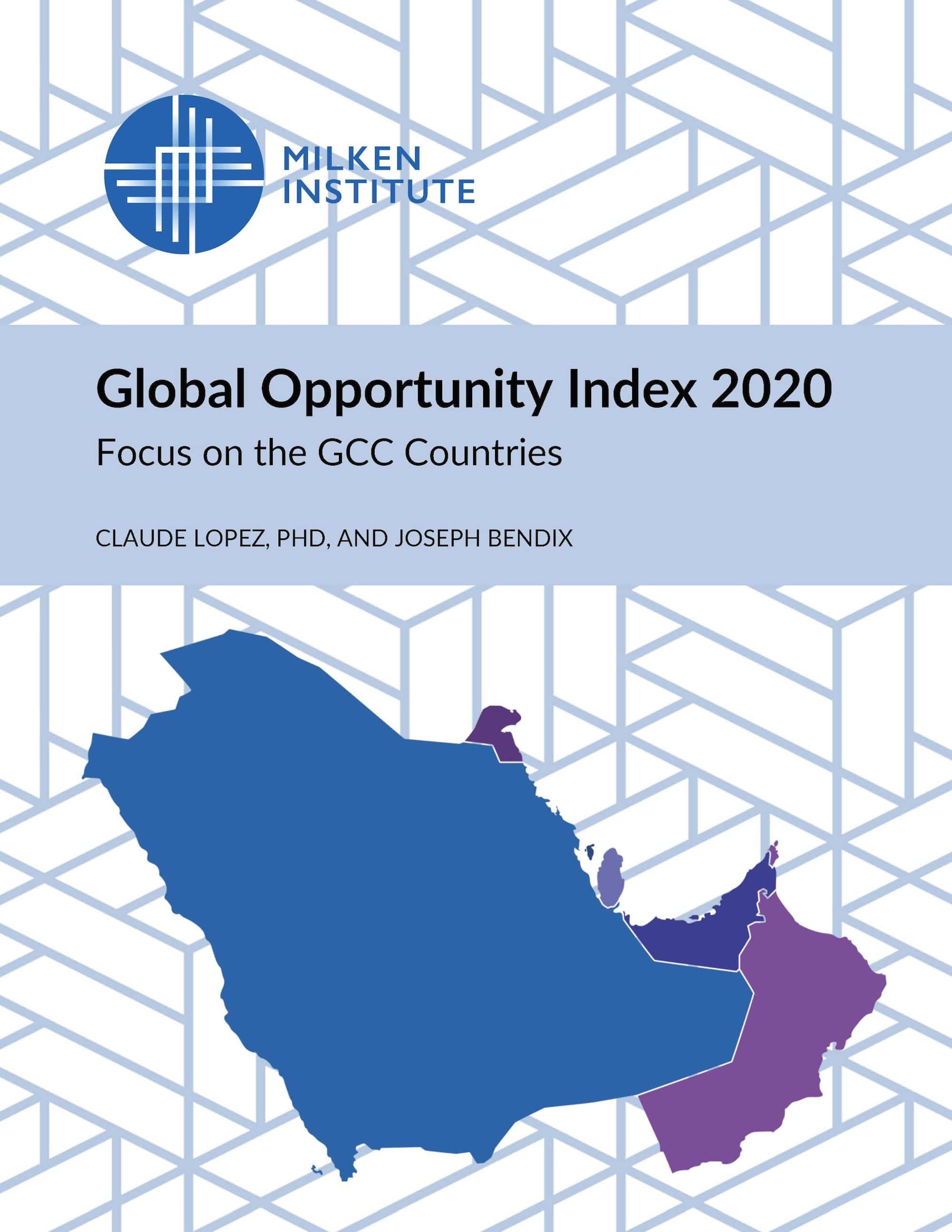 This report uses the Global Opportunity Index (GOI) and its different categories to assess the Gulf Cooperation Council (GCC) countries' improvements in 2019. More specifically, it compares the GCC countries' performances to those of a reference group, the upper-middle-income countries. The analysis provides a better understanding of the countries' economic development and readiness to welcome a more diversified pool of international investors.
 
The GCC countries align with the upper-middle-income group performance in the cost of starting a business, the burden of labor regulation and taxes, the age and health of the working population, the efficiency of the legal system, and access to financial services and financial depth of the economy.
 
However, their performance lags in four categories that affect foreign investors' potential interest in the region:
Protection of the investor, including the recovery and resolution process and investors' rights

Transparency regarding the quality and quantity of information that can be easily collected from the public and private sectors

Workforce talent, including the qualifications of the labor force and its diversity

Economic openness, including trade agreements and tariffs            
All of these categories are important. Yet, prioritizing the first two points would reassure investors as they relate directly to the rule of law—to their ability to recover part of their investment and to assess the quality of their investment. It would help diversify the pool of investors away from the local ones. Ultimately, it could also help diversify the economy away from oil.