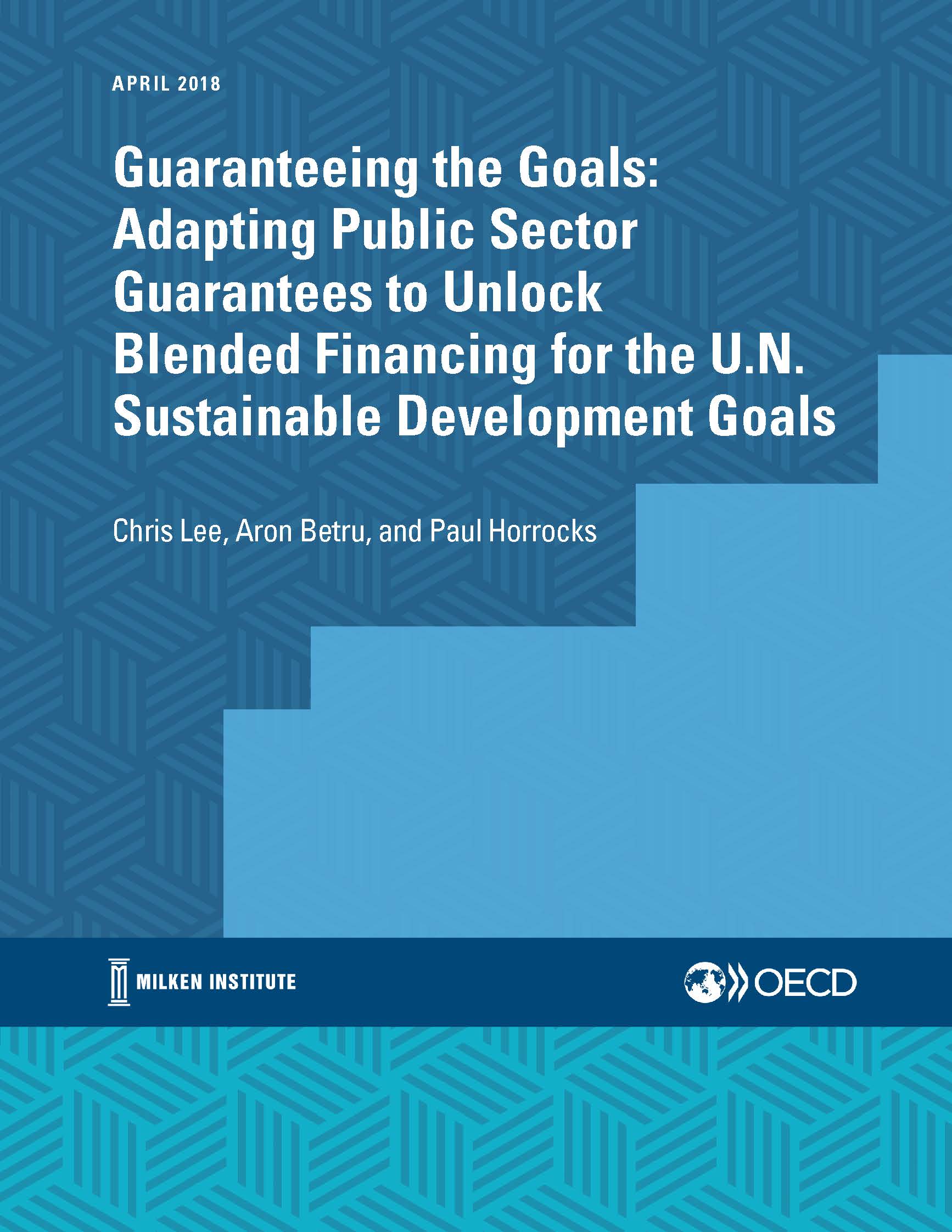 In order for developing countries to meet the United Nations Sustainable Development Goals (SDGs), the private sector and the countries themselves must be critical providers of funding to achieve the ambitious vision to end poverty, protect the planet, and engender prosperity for all.
The Milken Institute Center for Financial Markets and the Organisation for Economic Co-operation and Development (OECD) partnered to study policy and regulatory issues that are impeding development finance tools.
Through their analysis and survey data, the OECD and the Milken Institute found that guarantee and insurance products can serve as tremendous instruments to help fill the United Nations Sustainable Development Goals financing gap but their potential is far from being maximized. It is therefore important to address three broad issues in order to increase their use and effectiveness:
There are significant strategic and operational disincentives for development organizations to use guarantees and insurance as opposed to their other products.
Many guarantee and insurance products are incompatible with Basel financial regulations, including regulatory standards on risk weighting and liquidity.
Many guarantee and insurance products are incompatible with banking business models that focus on the origination and sale of loans to institutional investors.
This assessment illustrates how the world's leading multilateral and bilateral guarantors fare in these three categories. Based on our findings, we suggest a pragmatic set of short- and longer-term recommendations that can contribute to this alignment.