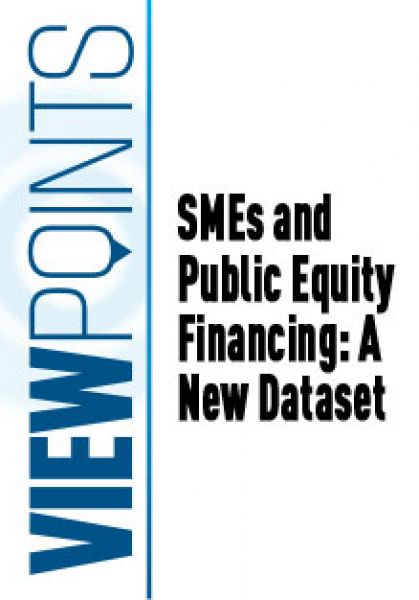 In recent years, a number of stock exchanges in emerging-market and developing economies have established dedicated market segments for small and medium-sized enterprises (SMEs). The main purpose of these SME boards, as they are often called, is to expand access to equity finance for relatively small but growing firms with the potential, as a group, to significantly contribute to economic growth and employment. In some cases, SME boards also serve as feeder exchanges, incubating firms for later graduation to a stock exchange's main board. Today, there around 30 dedicated SME boards in emerging-market and developing economies, the majority of which have been established in the last decade or so.
Due to the role these firms can play in creating jobs and diversifying economies, improving access to finance for SMEs is a long-standing policy goal in developed and developing countries alike. As banks have curbed their lending to SMEs in the wake of the global financial crisis, policymakers and industry bodies are now increasingly emphasizing non-bank financing alternatives for SMEs. Public equity financing is one option that may be suitable for fast-growing SMEs with the capacity to meet the listing requirements. SME boards may contribute to expanding financial access for SMEs both directly, by facilitating access to public equity financing, and indirectly, by incentivizing listing firms to improve their financial reporting and corporate governance practices, which may, in turn, make them more appealing to credit-based lenders. 
This report is a brief stocktaking of SME boards in emerging-market and developing countries. The analysis is based on a unique dataset created jointly by the Milken Institute Center for Financial Markets and the World Federation of Exchanges. The dataset covers 26 SME boards over the period 2002-2015.