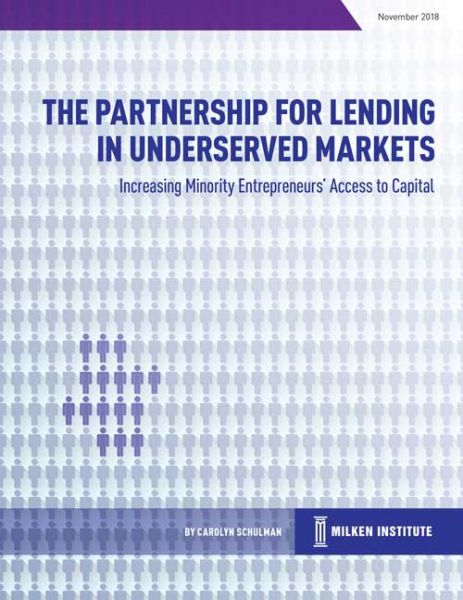 The Milken Institute and U.S. Small Business Administration Partnership for Lending in Underserved Markets (PLUM) initiative aims to increase the amount of capital reaching minority-owned businesses and the number of successful minority business enterprises in Black and Hispanic communities employing Black and Hispanic workers. PLUM offers insights on how to improve collaborative efforts in a given market and around specific capital access solutions.
In this report, we summarize research, activities, and outcomes in hopes that local and national leaders can build on the PLUM foundation and continue to advance solutions to increase minority entrepreneur access to capital. In Part I, we assess the current state of minority-owned small businesses and minority entrepreneurs success in securing financing, as well as what forces may be driving their capital outcomes. In Part II, we illustrate the findings and progress of the PLUM initiative's local pilot programs in Baltimore and Los Angeles. 
In addition, we note that the connections made over the past two years through the PLUM initiatives such as our work on opportunity zones and minority depository institutions are yielding new partnerships and expanded programming to better serve the capital-access needs of minority entrepreneurs and small business owners.