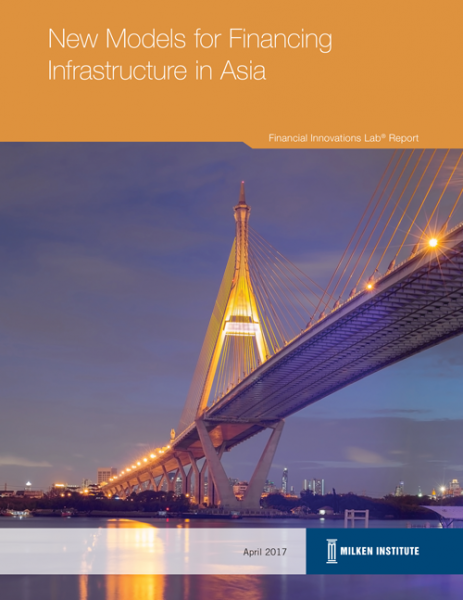 In 2016, rising domestic wealth across Asia was placing enormous pressure on local governments to extend and upgrade infrastructure. However, tight government budgets, significant dependence on public funding, and restrictions on commercial bank lending had stymied financial innovation and the capacity of domestic capital markets to implement new products to address the needed infrastructure development.
To address this, the Milken Institute convened a Financial Innovations Lab in Singapore in September 2016, convening leaders from private equity funds, commercial banks, development finance institutions, corporations, and institutional investors, with a goal of devising specific recommendations for infrastructure financing models in the ASEAN region.
Participants discussed ways to build stronger capital markets and reduce the perception of risk associated with a part of the world investors may not know well. They highlighted the need to address issues of credit, foreign exchange, and sovereign risk and urged governments to increase transparency and infrastructure financing commitments.  Lab participants concluded that new financial tools and models should include equity funds with first-loss features, project bonds, infrastructure banks, debt funds, and hybrid models. 
Lab
September 2016
Singapore