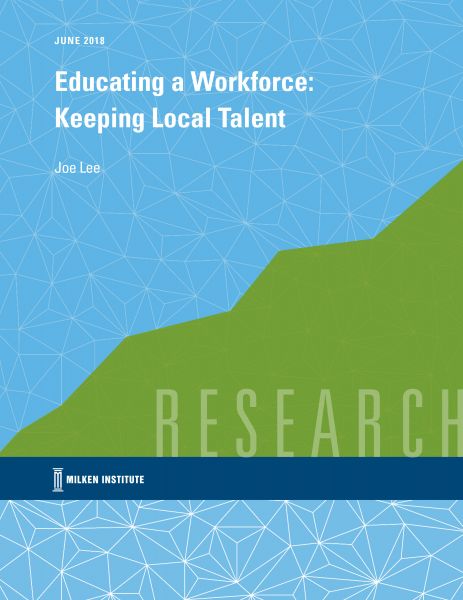 This report investigates the means of U.S. states and the U.S. as a whole to educate and maintain a local workforce as the economic landscape of the U.S. is seeing increasing competition for a talented workforce. The concentration of economic activity in metropolitan areas in the U.S. combined with the lack of domestic migration means funding of higher education will increase in importance going forward. Ironically, just as the availability of workers willing to move from one city or state has decreased, so has the commitment by policy leaders to develop a locally grown skilled workforce.
The results of this paper show the effects of social ties, demographics, career status, and housing are much more influential than education on the likelihood to move.
Key Findings
Most Americans are highly unlikely to move.
Drawing in a skilled specialized workforce from out of state to supplement local talent is unlikely to solve long-term workforce issues in an average metro.
Women are less likely to move even when controlling for employment status, income, work experience, and education.
People who have moved within the past year are more likely to move again and the effect increases if changing states.
Education increases the likelihood of moving, however, the effect is small.