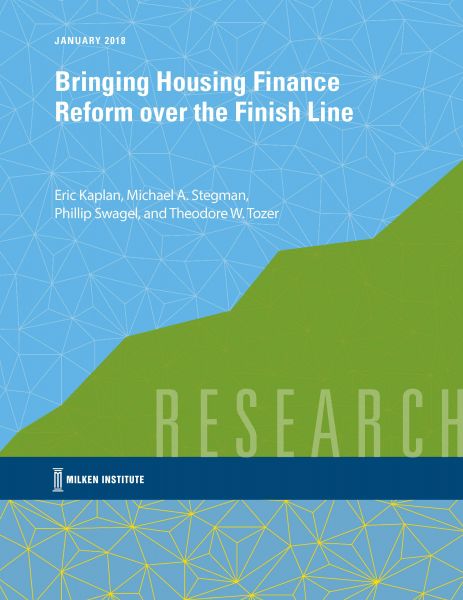 The housing finance reform debate has regained momentum, as those involved aim to move towards bipartisan housing finance system legislation in 2018.
While different approaches have evolved from the discourse about potential reforms of the secondary mortgage market structure, they all address some key elements of housing finance reform that any effective legislation must embrace.
This paper assesses these key elements of reform as well as the common elements of the two predominant models that satisfy or advance these elements.
The paper suggests the following key elements of housing finance reform: 
The private sector must be the primary source of mortgage credit and bear the primary burden for credit losses.
Private firms benefiting from access to a government backstop must be subject to strong oversight.
A level playing field for all firms engaged in housing finance.
Broad access for Americans to sustainable mortgage credit on competitive terms.
New mechanisms to support affordable housing.