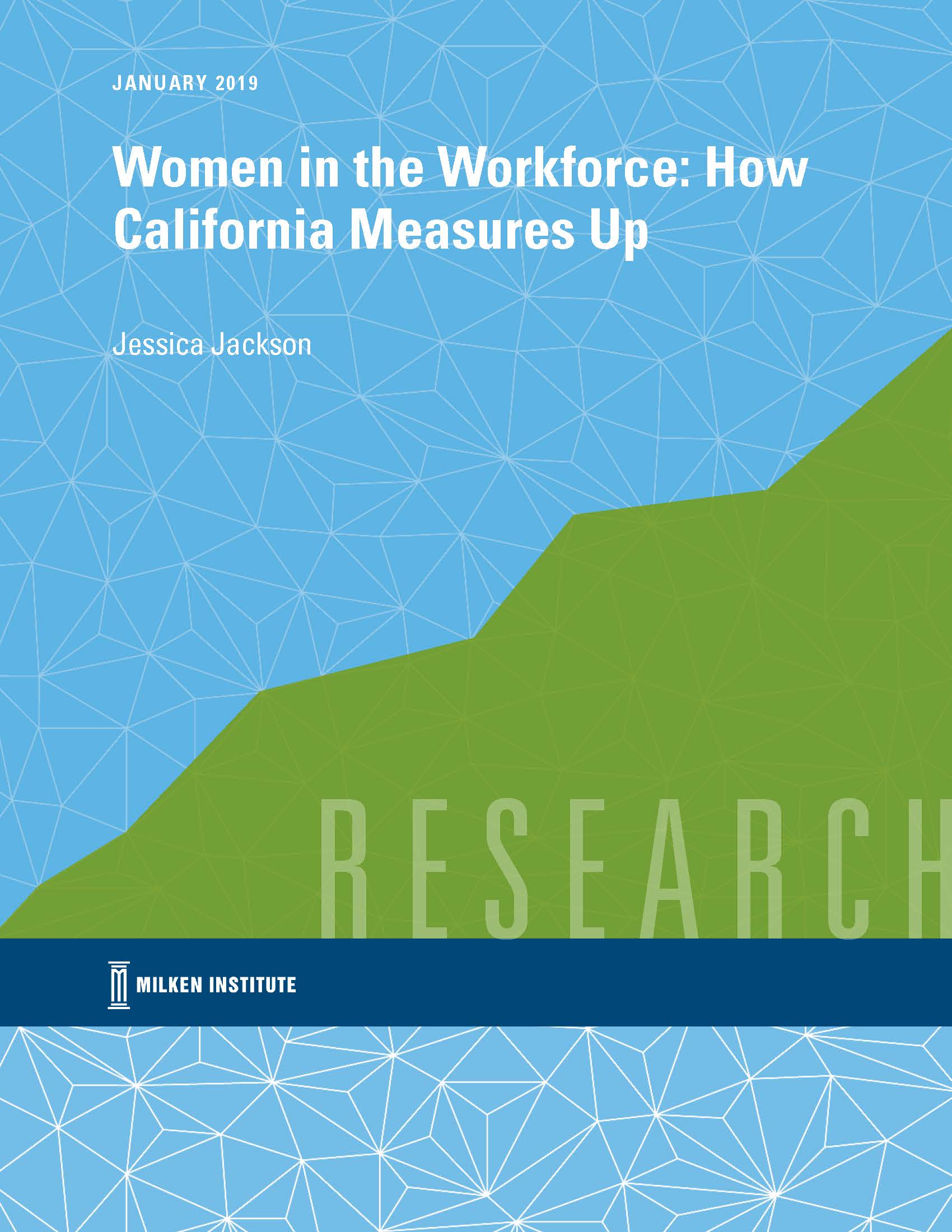 California is one of the world's largest economies, home to 53 of the Fortune 500 companies and a leader in industries ranging from agriculture to financial services, tourism, and technology. However, strong economic performance is not universal across the state or the workforce, and opportunity is not equal across regions or genders. 
California is not alone regarding discrepancies in workforce opportunities. Even though the average woman completes more education than the average man, across the country women earn less money than, choose to participate less often in the labor force than, and do not achieve the same level of career success as men. These facts have not deterred women from seeking entry-level employment. Hence, it seems clear that the states which are most effective at providing career advancement and retainment strategies for women will have a competitive edge.
This paper primarily assesses the state of play in California by providing policymakers and researchers a recent snapshot of comparative environmental conditions for Californian women that impact their participation and advancement in the workforce.