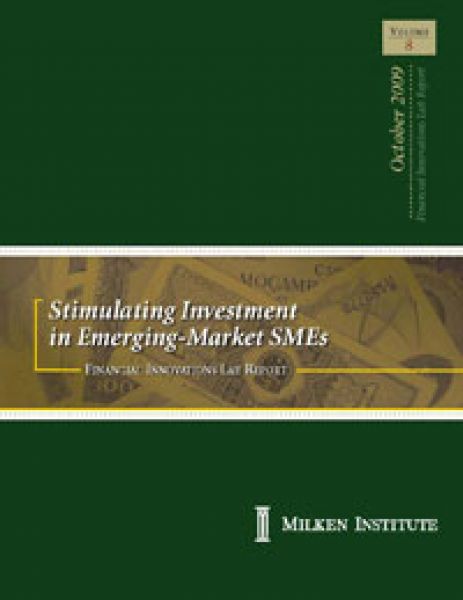 Small and medium-sized enterprises are considered critical engines for job creation and economic growth, but risk capital is largely unavailable to these businesses in developing countries. If barriers to their growth were removed, SMEs would impact economic development by providing jobs and income, expanding the middle class, broadening the tax base and ultimately decreasing poverty levels.
To identify the obstacles and devise potential solutions, a diverse group of fund managers, investors, entrepreneurs, researchers and representatives from development finance institutions met for a Financial Innovations Lab in February 2009 in New York City, convened in partnership with Google.org. Lab participants identified the ability to exit an investment in developing countries as the primary issue deterring SME investment and proposed the development of two new financial mechanisms: an exit finance facility and a permanent capital vehicle. Lab participants also underscored the importance of SME data aggregation in allowing investors to make informed decisions and help debunk developing-world SME misperceptions.
In April 2013, the Soros Economic Development Fund seeded the Indian SME fund Aspada. Aspada's Founder, Thomas Hyland, based the fund's structure and mission on this Milken lab report, concurring with the need for patient long-term capital to fund developing-world SMEs as well as the importance of aggregated data on SME investment performance. The Aspada team manages $100M in capital.
Lab
February 2009
New York, N.Y.