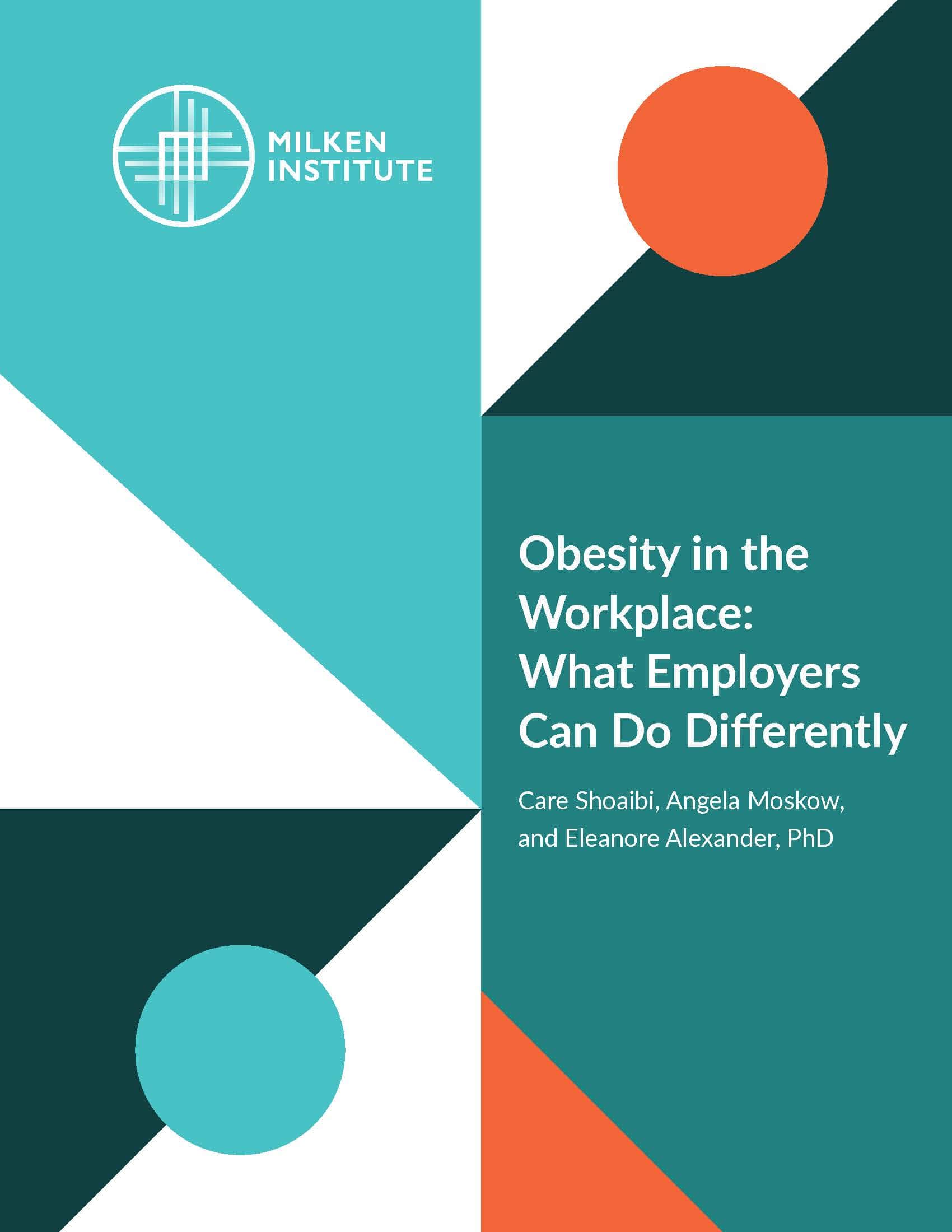 The Milken Institute Center for Public Health (the Center) focuses on chronic disease research, policy evaluation, and thought leadership by convening experts and stakeholders. As part of this work, the Center aims to change the public's perception of obesity from a personal lifestyle failure to a chronic, costly, and progressive disease needing prevention and treatment. The Center's "Obesity in the Workplace" project began with a private, off-the-record session at the Milken Institute's Future of Health Summit in Washington, DC, on October 29, 2019. The session, "Obesity in the Workplace: What Employers Can Do Differently," brought together obesity advocates, government and corporate leaders, startup founders, and academics interested in addressing obesity in the workplace. It marked the beginning of the Institute's work to consolidate best practices for employers to reduce the prevalence of obesity and support healthier lives in their employees. 
To supplement the findings from this session, the Center contacted each participant for a follow-up interview. The Center conducted 22 interviews from November 18, 2019, to January 17, 2020. 
Once COVID-19 began to accelerate in the United States, the Center updated this report to respond to the changing workplace—transitioning to a permanent work-from-home setup, creating safety restrictions in the office, and recognizing other ways the workplace has changed. The Center reached out to experts for their insights regarding how COVID-19 will alter the way employers can create a healthy environment in obesity care and prevention. COVID-19 has changed how employers can promote employee wellness; therefore, this report offers insights on obesity management in the current environment of remote work, new office layouts, and closed-down or limited capacity health facilities. 
The themes that emerged from these interviews and follow-ups, along with the findings from the private session and supplemental research by the Center, informed our conclusions and recommendations. This report aims to consolidate the current knowledge on obesity in the workplace while setting the stage for comprehensive and achievable next steps for employers.