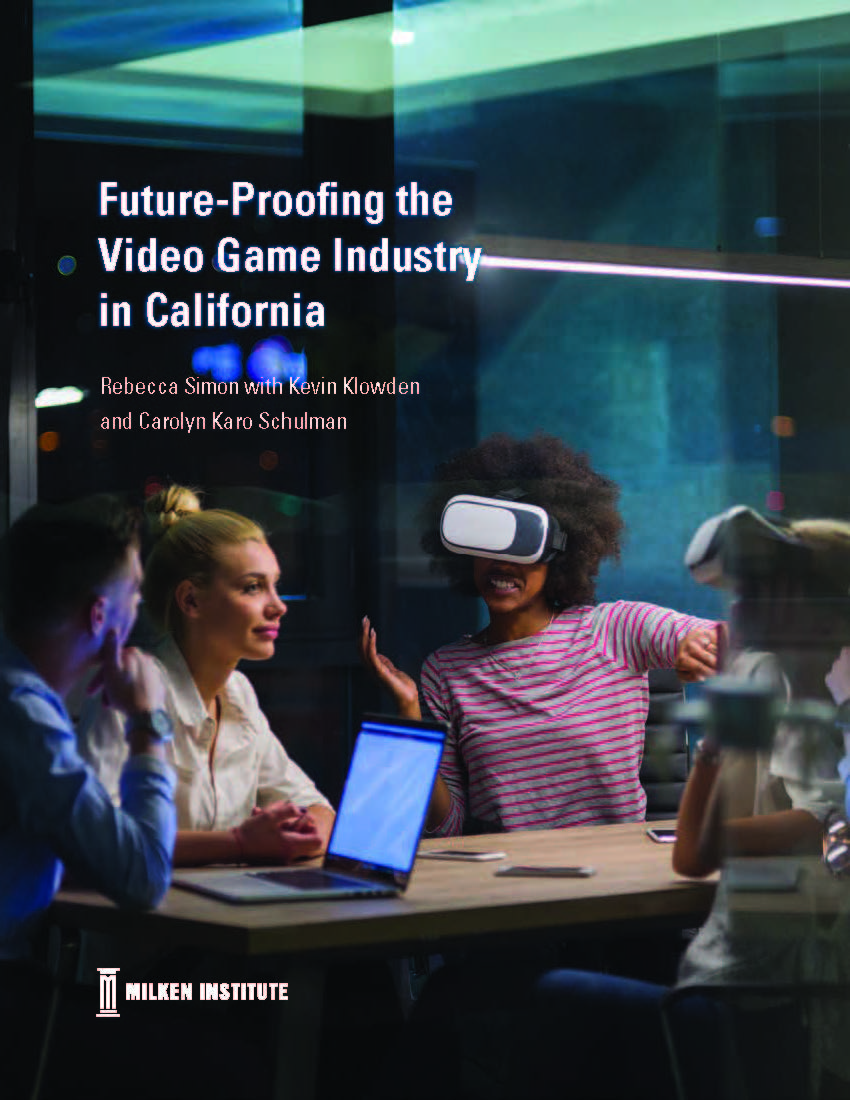 Today, all 50 U.S. states have a video game industry presence, and 21 of those states offer financial incentives. California has a considerable lead, accounting for 27 percent of the nation's interactive entertainment industry, but competition is becoming more fierce, and the gap between California and other states continues to narrow.
The concentration of video game companies in Los Angeles and San Francisco, over the traditional tech hub of San Jose, highlights the key role of entertainment and culture in the video game industry.
In addition to local pressure, California also faces significant competition from the international market. Canada is particularly challenging due to its proximity and cultural similarity to the U.S., and a combination of financial incentives and workforce development and education efforts. 
This report explores several courses of action California can consider to future-proof the state's video game industry, examining both the business climate as well as opportunities to train, attract, and retain talented individuals. We conclude with the following recommendations: 
Adapt California's existing sales and use tax exemptions to apply to video games, facilitating firm expansion;
Expand or revise the state R&D tax credit to better serve startups and small businesses;
Explore developing a production-based tax credit for video games if California's share of the video game industry declines; and
Improve the development of in-state computer programmers and developers by strengthening relationships between the video game industry and two- and four-year colleges.