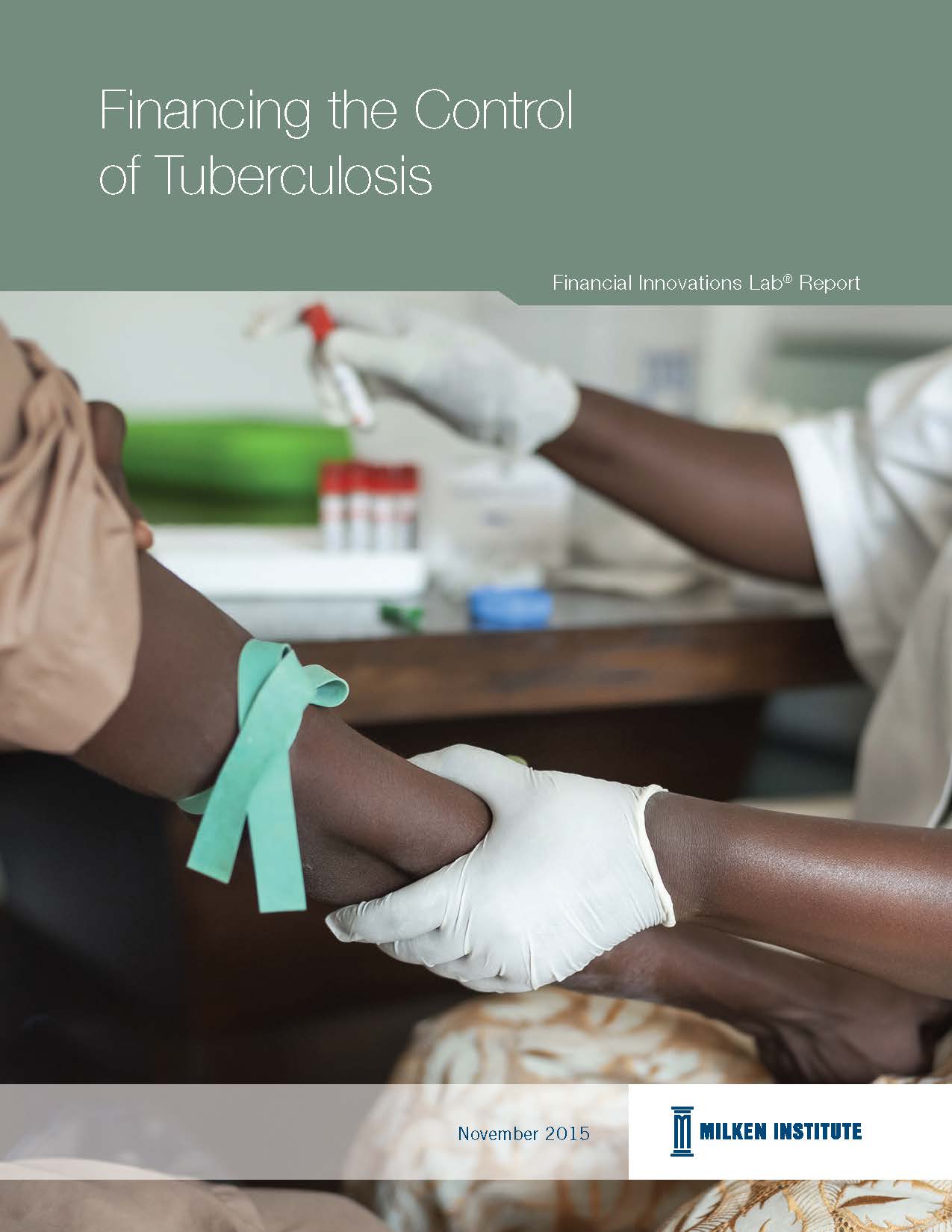 As of 2015, roughly one third of the world's population, mostly in poorer countries, carried tuberculosis bacteria in their system.  Given the characteristics of airborne diseases like tuberculosis, coordination among national and international agencies and organizations is critical and requires significant capital expenditures. Tuberculosis is an even greater economic burden to countries whose GDPs are linked to industries, like mining, that carry a high incidence of the disease. There is currently an estimated $2B annual funding gap for tuberculosis prevention, diagnosis, and treatment programs. 
To address this, the Milken Institute convened two Financial Innovations Labs in London in April 2015 and in Johannesburg in July 2015, bringing together investors, donors, global health experts, government leaders, and industry executives. Lab participants discussed broad goals to promote better control and disease eradication such as R&D for new drugs and a functioning vaccine, better day-to-day management of the disease, and better education and awareness of its health consequences. Lab participants recommended new types of financing models such as social impact bonds, low-cost debt financing, and pooled donor trusts to attract a wider variety of donors and investors, including the private sector. Participants urged coordination among the relevant funding stakeholders- mining companies, foundations, and institutional investors- and concluded that models demonstrating the effectiveness of these innovative financing solutions would be an important next step.
The second Lab was convened in South Africa (which has one of the highest rates of tuberculosis globally) and focused on involving South Africa's gold mining industry in a pilot project to implement one of the financing models proposed at the earlier April Lab.
Labs
April 2015  
London, England
July 2015
Johannesburg, South Africa