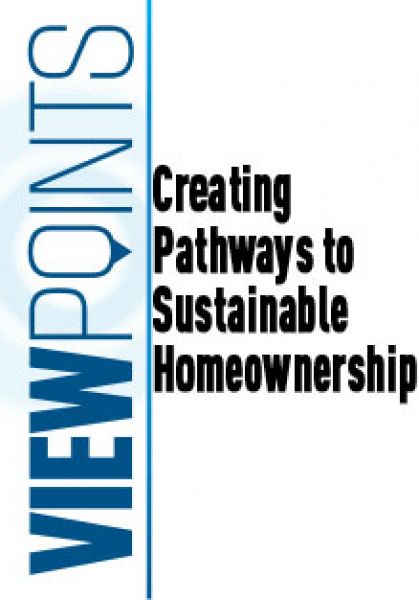 The challenges of achieving homeownership, particularly for lower- and moderate-income families, remain a perennial issue in housing policy. Yet our public policy discussions of these matters seem old and tired, especially in light of the devastation caused by the millions of foreclosures during the Great Recession. Policy debates seldom dwell on why we promote homeownership in the first place and whether our public policies are aligned with those objectives. Also, part of the staleness of our debate is that such discussions often become arguments about how to bend underwriting standards to encourage homeownership. We ought to be thinking instead about the process of moving from renting to owning, how we help families prepare to be successful homeowners.
To stimulate debate and hopefully offer fresh thinking, this essay addresses the following five questions:
Why does public policy promote homeownership?
What paths would assist families migrating from renting to owning?
How can improved risk assessments reduce mortgage defaults?
Why should we shift policy attention from debt to equity?
How does public policy encourage the depletion of home equity?