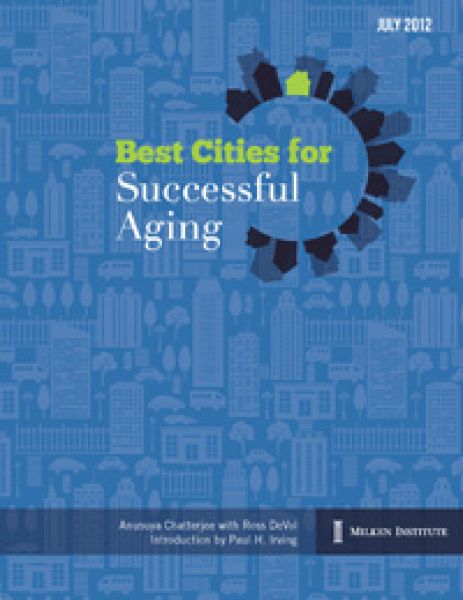 What metropolitan areas are best prepared to serve their aging populations? We answer that question with our new index, Best Cities for Successful Aging.
This data-driven index - the first of its kind - measures and ranks the performance of 359 U.S. metropolitan areas based on 78 indicators that determine the overall quality of life for aging adults. Some may find the results surprising. Among the top cities in large metros are Boston, New York, Washington - and Provo, Utah.
Ninety percent of Americans want to age in place. Our goal is to provide vital information to policymakers, the private sector, citizens and the press so they can assess which metropolitan areas have the social structures to accommodate our aging population.
"We hope the findings spark national discussion and, at the local level, generate virtuous competition among cities to galvanize improvement in the social structures that serve seniors," said Paul Irving, chief operating officer, senior managing director and leader of the Milken Institute's Aging Populations Initiative.